PARTNERS
The Value Create Team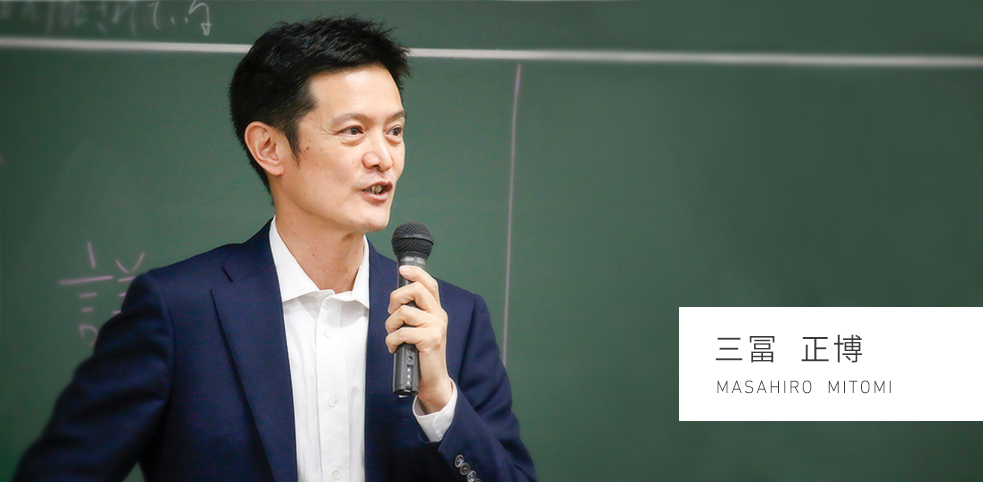 1987 Joined Arthur Andersen Japan.
1991 Gained experience working as an accountant for 9 years at the San Francisco, Seattle and Atlanta offices of Arthur Andersen.
2000 Returned to Japan and became a CFO at a venture company.
2001 Co-founded Value Create Inc.
Offering the perspective of corporate value to business executives from venture companies to large-scale businesses regardless of size and industry.
Currently serving as a part-time lecturer at Keio University Graduate School of Business Administration and as an outside director of SUMCO.
Accountant (CPA) in Japan and the USA.
Message
What I noticed during my 9 years in the US is "the Japanese potential to create value".
Japanese individuals and corporations have the ability and means to succeed globally more than we Japanese may have expected.
However, where can we find a rare opportunity to manifest this potential?
Many people would consider that such a place doesn't exist.
But, is it really true?
If we dissect the word "nowhere", it results in the words "now"and "here".
Well, our value creation process starts now and right here!