OVERSEAS
Our Overseas-based Services
We design corporate value in Asia and all over the world.
It is not only in Japan where 'invisible assets' are the source to strengthen a company and correct corporate communication can be achieved by making invisible assets visible. In Asia, no, in fact all over the world, we want to spread Value Create's framework and way of thinking and contribute to society. This is our common goal and our challenge.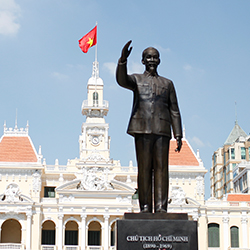 Starting with fast-growing Vietnam
In March 2013, we established a local subsidiary in Vietnam called Value Create Vietnam.
Based on our capital and business alliance with 'I-GLOCAL Group', one of the largest Japanese accounting-related consulting firms, our way of thinking and framework is gradually expanding.
We can also offer various kinds of support ranging from assistance with expansion into new markets to employee/executive training and strategic advice.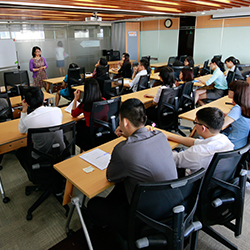 'Practical Excitement Vietnam Resident Employee School'
Among the services that Value Create Vietnam provides is our well-received seminar. This is known as the 'Vietnam Resident Employee School'Japanese people who live in Vietnam for a long time and encounter incidents that they have not experienced in Japan may feel anxious. To counter such anxiety, this seminar was designed to help expatriates transferred from Japan who believe in the potential of Vietnam to have passion and work in a lively manner and 'make the most of their strengths and produce achievements'.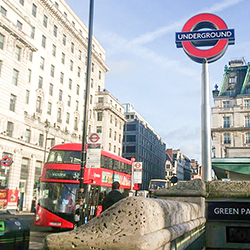 Overseas research from the UK and Hong Kong
We have research partners in the UK and Hong Kong.
With many Japanese companies involved in globalization, there is an increasing need for research with requests such as, "We want you to research foreign companies because we want to form partnerships with them," "We want to develop business in Asia so we want you to research the business environment there," "We want you to conduct research on rival global companies and analyze our competitive power."
Our research plan is based on the needs of the client company through 'dialogues' with managers. We then conduct the research project by using our own global professional network. Our research outcome is delivered directly to top management to help in making decisions.