The English edition of "Invisible Asset" Management is now on sale in the Kindle Store
2018.5.14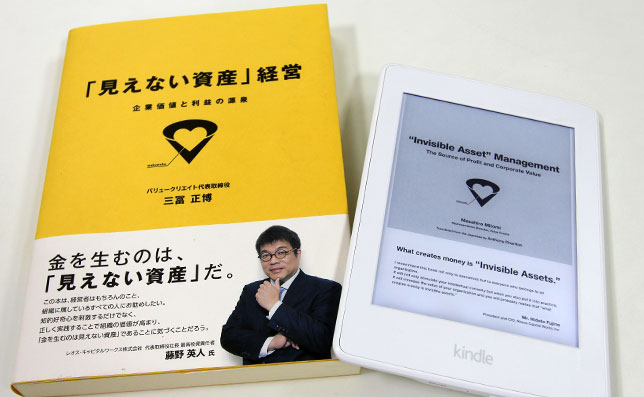 The English edition of "Invisible Asset" Management: The Source of Profit and Corporate Value is now on sale in the Kindle Store.
  
It is a book that has compiled information and examples on our framework and way of thinking; 'The Five Assets', 'The Value Triangle', 'The Three Circles', 'The Four Antennas' and more.
This book is a collection of the know-how that Value Create's Masahiro Mitomi has accumulated over more than 15 years.
Please give it a read.
———Buy it from Amazon———
https://www.amazon.com/dp/B07D27H26C
—————————————